Book Flights
Book cheap flights from over 500 Airlines
Book & Compare cheap flight deals. Find all promo plane tickets from all the major airlines in Indonesia domestic, South East Asia & all International carriers . Buying e-ticket with NusaTrip mobile application is easy.
Features : largest choice, all destinations in the world, Low Cost & Full Service Airlines, combine any airline, Cheap prices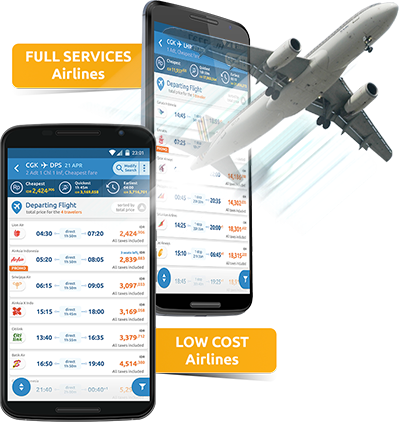 Book Hotels
Book more than 200K hotels in Asia & Worldwide
Book & Compare cheap hotel prices. Find all hotel room deals in all the major cities, from budget hotels to luxury villas.
Buying hotels online with NusaTrip, large numbers of properties and always Cheap prices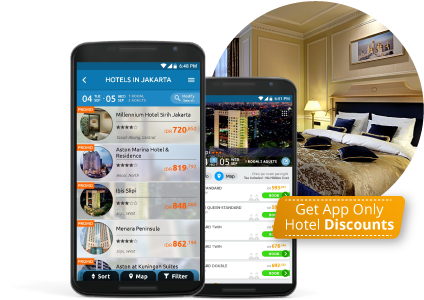 Multiple Payment Options
Payment is easier and simpler as Nusatrip accepts all popular payment methods.
These include world wide Credit Cards (Mastercard, Visa, AmericanExpress & JCB), Online Banking (BCA KlikPay and Mandiri Clickpay), ATM & Bank Transfers (BCA, BNI, Maybank, ATM Bersama & PRIMA network which connects over 90+ banks in Indonesia)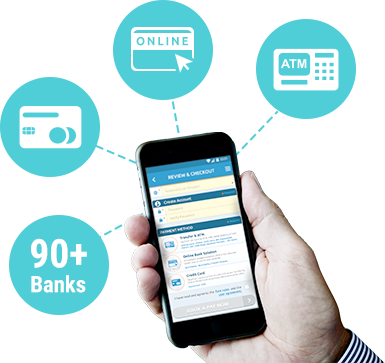 Easy Check-in
Making travel easier by allowing you to keep all your travel information in your phone (even offline). Check-in directly with your on screen e-ticket or download your flight e-ticket or hotel voucher on your mobile device.
Your e-ticket/hotel voucher is now saved and ready to check-in. It's that simple, No more paper!
NusaTrip Account
My Bookings helps you keep track of your bookings on NusaTrip, details of your booking and payment will be shown. Make a new booking in second with your saved contacts.
You can save your contacts details and re-use. you do not need to fill in all their details every time. Retreive hotel voucher, flight e-ticket.

Saved Contact

Flight
e-ticket

Retrieve Hotel Voucher